Article by: Houselogic and Leanne Potts
Oof. Houses that smell or look like pets have lived in them are just harder to sell.
Here's how to de-dog your house before putting it on the market — and how to keep it that way while you sell.
#1 Steam Clean Everything Fabric
"Job number one is to take care of [the soft surfaces in your house]," says Melissa Maker, star of an eponymous YouTube channel and owner of a Toronto cleaning service. "They hold odors and hair like nothing else."
This includes carpets, rugs, upholstered furniture, and even the drapes, she says. Pets rub against drapes, getting oils, odors, and fur on the fabric. Send curtains out for a professional cleaning.
#2 Groom Your Pet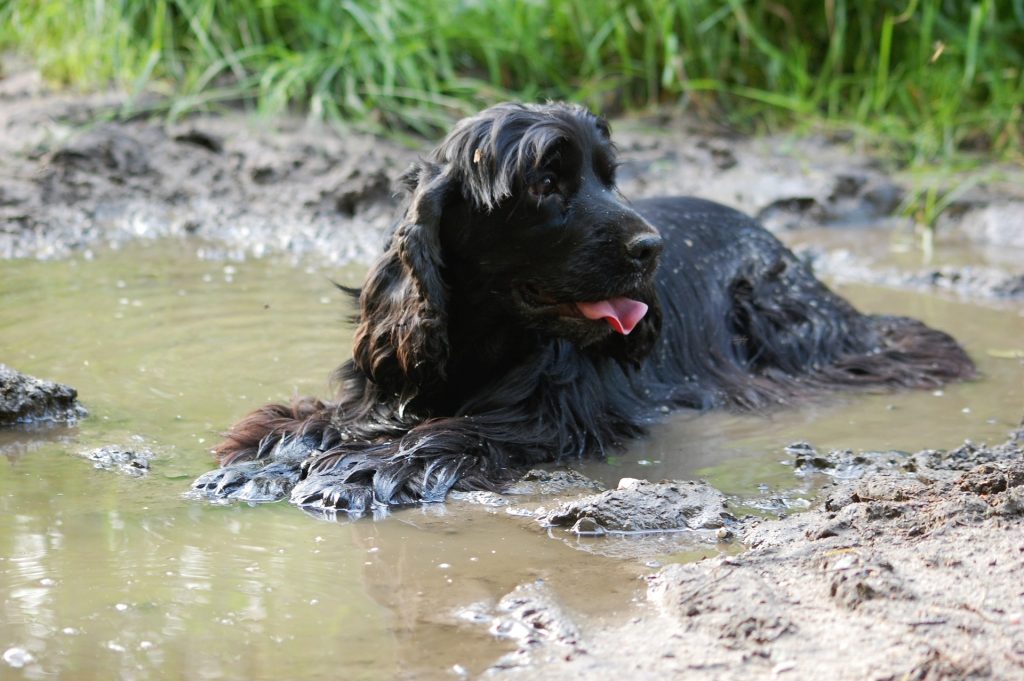 Get your pet groomed by a pro before you list your house. You can do it yourself, but a pro can get more hair and dander off than you can — plus, all that gunk is better off in the groomer's drain than yours.
Brush your furry friend regularly (outside, preferably) while your house is on the market. Any hair you get off on a brush is hair that won't end up on your sofa or in your rugs.
#3 Clean Tile-Floor Grout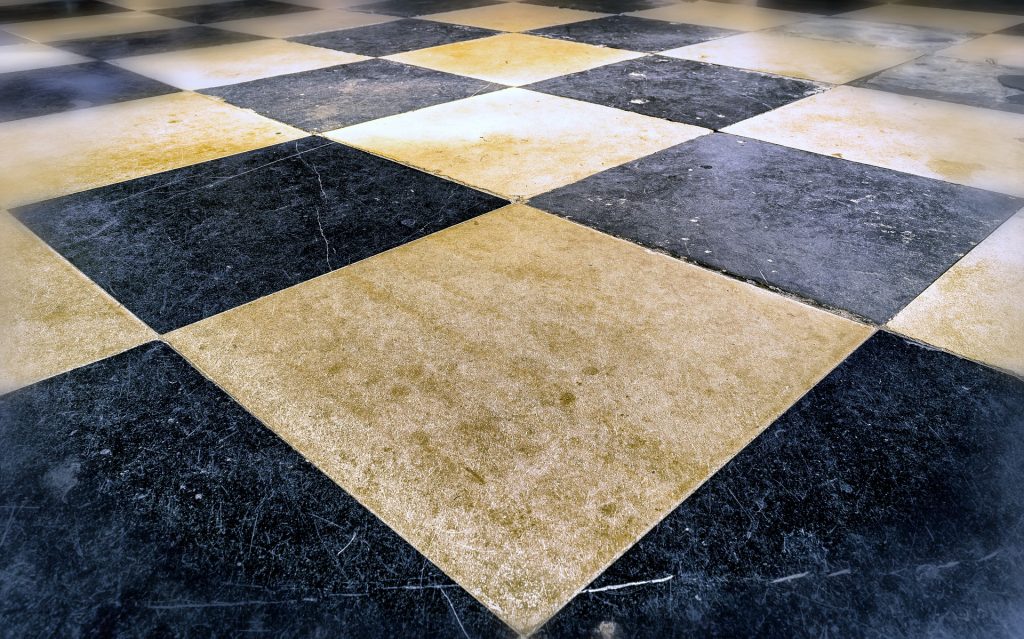 Tile resists dog stains, but grout is porous and sucks them up like a sponge. "I had a cat who had an accident on a tile floor, and the pee seeped into the grout," Maker says. Steam clean grout to lift old smells and stains. If your grout is really cruddy, hire a pro to chip out the old grout and put in new — or DIY it if you have the skills.
#4 Get an Air Purifier Tower
To you, it smells like home. But your HVAC has been circulating the same hair and dander again and again (especially in hot and cold weather when the windows are closed).
Add an air purifier tower with a HEPA filter; it pulls hair and dander out of the air before they even reach your HVAC.
Most air ducts don't need to be cleaned, especially if you change filters regularly. But if dander and fur seem to be taking over, hire a duct-cleaning company before putting your home on the market.
#5 Use Enzymatic Cleaners
They're the special forces of odor busters. Enzymatic cleaners are made of beneficial bacteria that eat stains and odors. They're formulated to stamp out a specific type of stain, so a cleanser that targets urine won't be the same as one for vomit.
"They're cultivated for a specific mess," Maker says. Apply them liberally to stains regardless of how old they are, before listing your house.
#6 Get Rid of Scratch Marks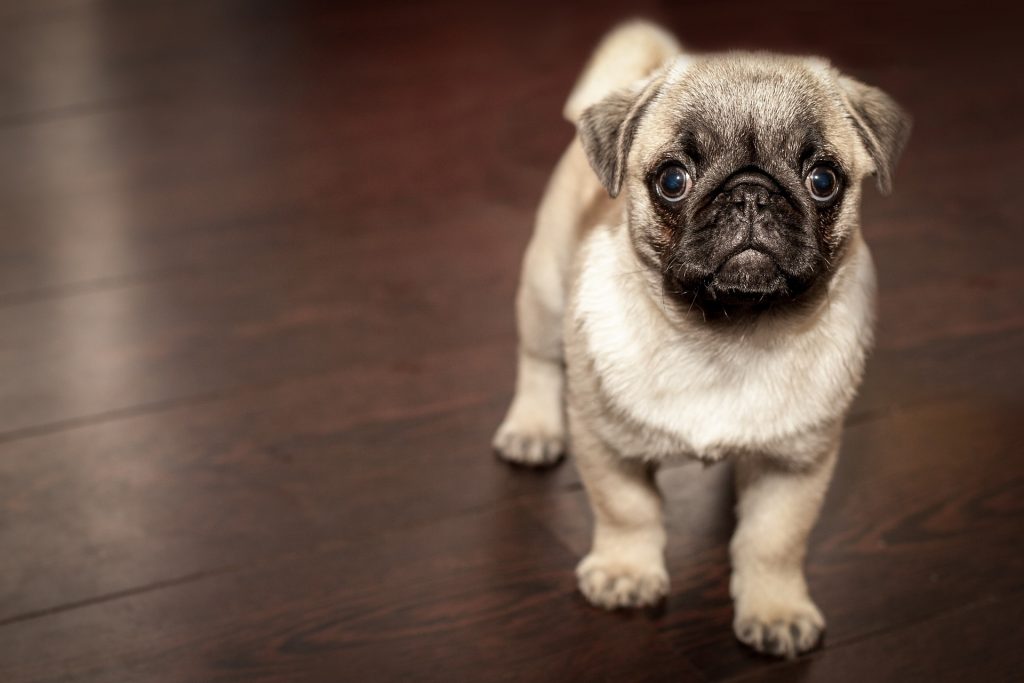 Pet toenails leave telltale marks on doors and walls. For walls and doors made of synthetic materials, you'll just need to paint over the marks. For a wooden door, use wood-filler pen can fill in the scratches. For hardwood floors, rub out small scratches with steel wool or fine sandpaper followed by mineral spirits, wood filler, and polyurethane. For major damage, refinishing the hardwood is a good investment with a stellar 100% ROI.
#7 Absorb Odors With Charcoal
Charcoal pulls moisture and odors out of the air. You can get inconspicuous little bags of it to hang in places your pets love most. Or, just strategically stash some charcoal briquettes around the house.
Just be sure to get the ones that aren't presoaked with lighter fluid.
#8 Spot Clean Furniture Daily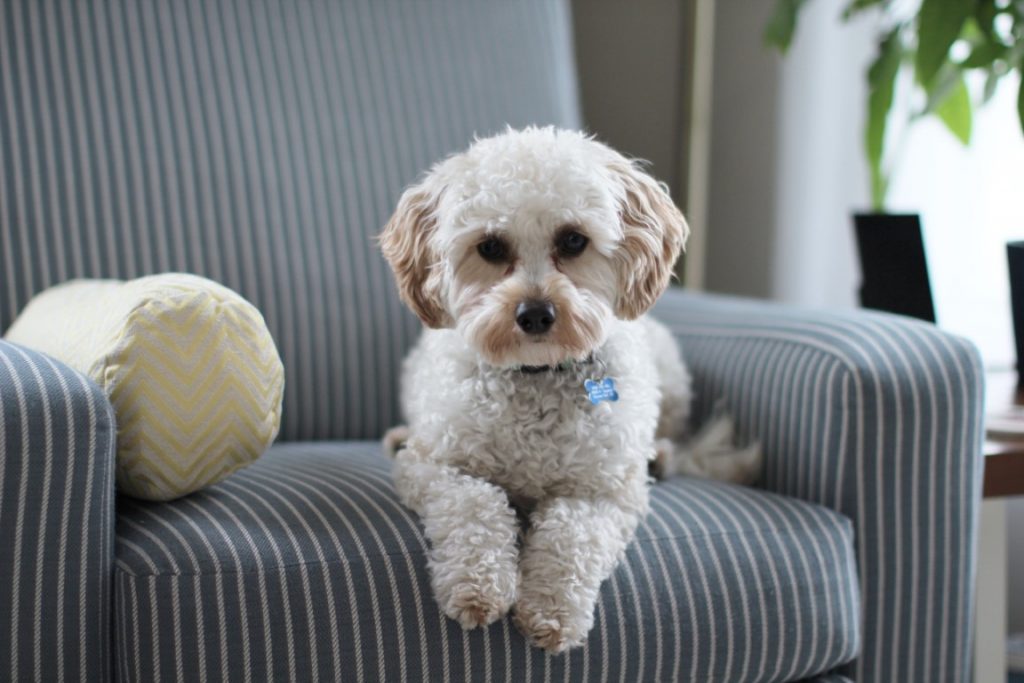 If you're like many pet owners, trying to keep your dog off the couch completely isn't worth the effort. Instead, cover your freshly-cleaned furniture with throws or pet covers, and wash them at least once a week. Vacuum rugs and carpets every day. Pet smells sink in fast.
For quick hair removal before a showing, wipe down the couch with rubber gloves. The hair comes right off.
#9 Get a Sniff Test
You've scrubbed everything, and you think your house smells like a dog has never set foot in the door. Get a second opinion as to whether the odors are gone, Maker says. "You may be noseblind. Ask your agent to walk through and give you an honest opinion."