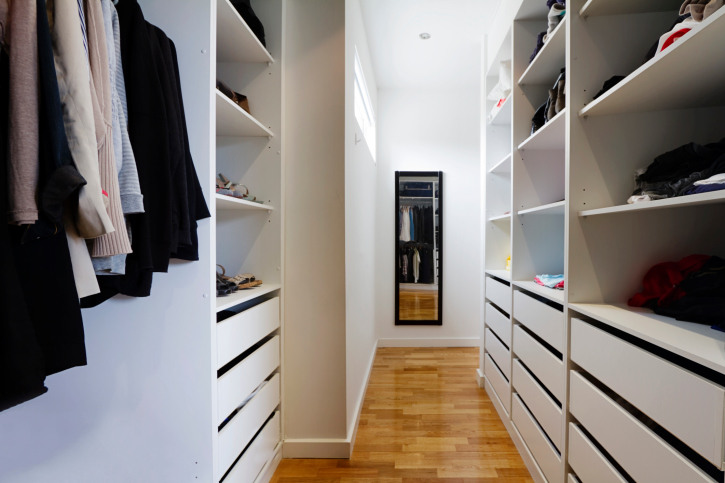 It's time to combat clutter for once and for all. Start by organizing your closets. It will make getting ready faster and more enjoyable. Plus, it's finally time to swap sweaters for t-shirts.
Completely declutter: Before you start coming up with new ways to organize, get yourself situated. Donate clothes that you don't wear. (If you haven't worn something in over a year, it may be time to let it go.) The Salvation Army or Red Cross are options for donating clothes, and check local charities too. Most cities have clothing donation bins, and many shelters, churches, synagogues, and sometimes schools accept appropriate donations.
Use shelves and cubbies: If your closet isn't as big as you'd like, find unique ways to expand space. Add shelving, cubbies, and hanging organizers to store items that cannot be hung on the rod.
Store accordingly: Develop an organization system. Store your most used items at eye level, less used items on the bottom, and your least used items up high. Some people have a designated space for each category of clothing, and some people separate their closet by use. If you separate by use, you could have work clothes and formal clothes in one section, and less formal clothes in another.
Add lights: Some closets are so dark and dreary — we can understand why "monsters" like to reside there. To fix this problem, install lights to illuminate the space and make it easier to find the perfect outfit.
Color coordinate: Shop your closet the same way you'd shop in a store. Color coordinate items within each category. Organize your colors from light to dark or dark to light.
Turn on some music and get started! You may be amazed at all the outfit ideas you'll come up with when everything is neat and tidy.